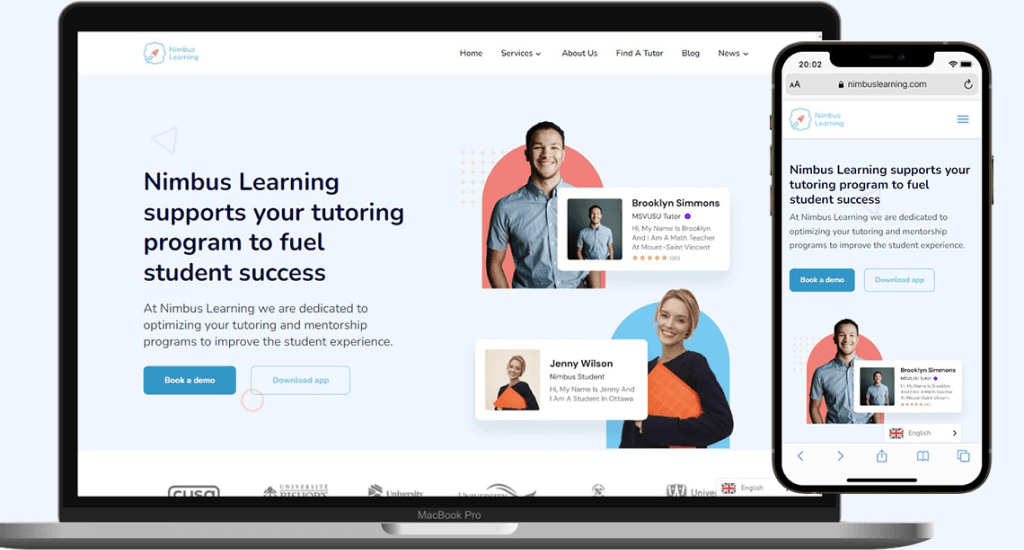 Overview
Nimbus Learning is canada based service provider which make student success services more accessible while cutting down on the administrative workload. The Nimbus Platform centralizes tutoring, mentorship and advising programs into one place, where service providers can make their availability known in a few steps and students can book what they need at the click of a button.
Nimbus Learning connected with administrators to try to understand the problem and saw ambitious and dedicated offices spending a significant amount of time every day on repetitive, time consuming tasks. Tasks like emailing to match students with the right mentor, recruiting tutors, and tracking hours and time sheets.
Now they are working with administrators at over 25 schools, representing a quarter of a million students, to reduce the time that they spend on managing their student services by 52%. That return on time allows them to actually grow their services instead of just maintaining them and what we see are efficient, budget-saving programs that provide more value to students, help students do better academically and, ultimately, help them succeed.
The challenge
They have already website in wordpress but they are not happy with editing expiernce of blogs and content editing on pages, speed and performace of site. they wanted to keep blog editing expiernce as simple as possible like drag and drop elements and wanted to rebuild site from zero from scratch.
They wanted fresh modern look of website with best performance and made with best coding practices. they were finding an agency who provide custom solution for their all requirements.
Our solution
Flex Team and Nimbus Learning Team get together on zoom video calls and did few iterations of design and development workflow. Flex also provide presentaion of companys past works and result. Flex started by auditing their current website and taking note of the website's performance and areas for improvement. Flex design team created three modern design variant for client that convey a sense of professionalism and authority.
Nimbus Learning approved the first design that we made and then we have a meeting over zoom for convert design into elements for site, Nimbus learning want to use elementor page builder for site with custom blocks developement from design.
We created custom blocks in elementor for site to create clean and SEO friendly HTML. We created each block very minimal so Nimbus team could easily update their site without assistance from our team. For Pricing and Membership module we created custom flow that
They helped us in every stage of the process, from discussing our key challenges to coming up with a plan and delivering the perfect solution, in a working relationship that wasn't difficult to manage. Those looking to supercharge their business should not hesitate to use them.
Haruki, Lift Media.
Results
Flex built an outstanding website for Nimbus Learning with a simple, effective layout. Flex Created each block custom made so customer can easily modify page content and blog editing experice is supereasy. flex also focused on building a site that performs better and faster.
Since Nimbus Learning want esay editing of content we built reusable custom elementor blocks and templates. This provides an efficient, reusable structure for creating new blogs and pages to site.
Performance
Using Elementor we also implement lazy loading of images across the site to boost performance of site with automatic webp image generation on image upload.
In addition to the changes below, Nimbus Learning new site has a higher Score on Page Speed Insights.
Old Score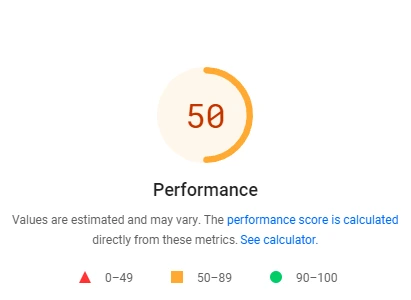 New Score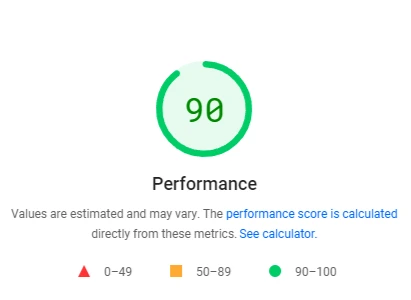 Hire us for your next digital project.
Interested in having our team work on your next project? Talk to one of our experts and learn more about how we can get your technology ready for whatever the future has in store.
Get in Touch