How Enterprise Sites Can Do More with WordPress
Posted by Flex
on 23 July, 2022
|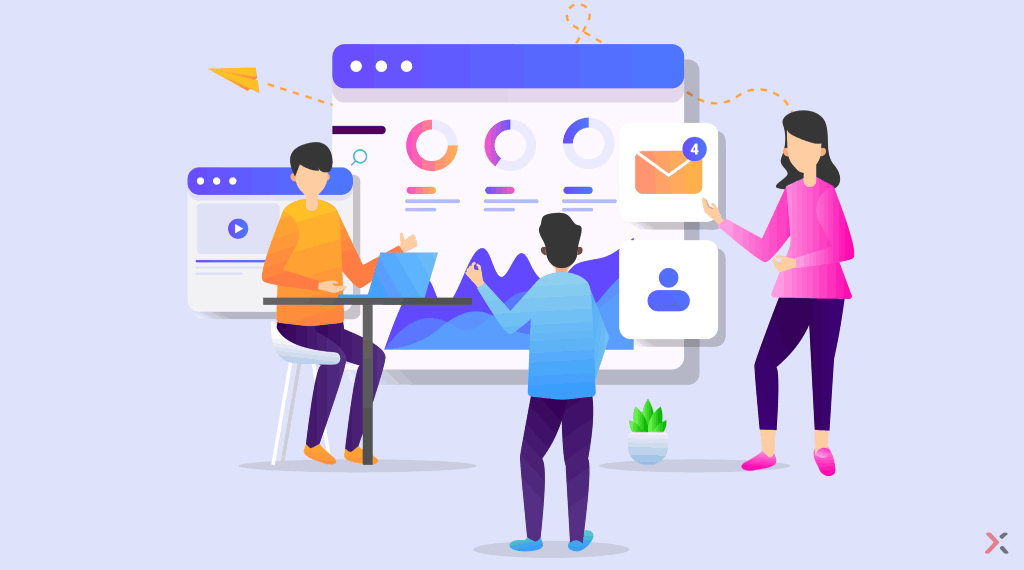 When you hear the word 'WordPress,' what do you think? Maybe you think of blogging site created by you or your friends. But The White House, Sony, Rolling Stone, Disney, All these renowned brands use WordPress to create giant websites with capabilities that even the most experienced developer could not imagine possible back in 2003, when WordPress launched.
Today, WordPress owns over 60% of the CMS market, while Joomla, WordPress' closest competitor, controls 6.7%. That's a huge achievement for a platform that was originally just a blog platform. It begs the question: Why still do people believe that WordPress is only suited to recipes and mom blogs? We're here to end that myth once and for all.
What Makes WordPress Different?
There are many aspects that make WordPress different than other CMS. Let's discuss some common features.
WordPress Is Dynamic
WordPress is used by forums, multi-vendor marketplaces, event sites, and publishing giants with complex ad-tech stacks, as well as the largest eCommerce platforms. WordPress offers a multitude of possibilities, and that is due to the robust ecosystem that surrounds it. If you can dream it, WordPress can do it.
WordPress Is Open Source
As an open-source platform, WordPress has been developed by a number of developers throughout the world. These developers collaborate to develop new functionality everyone can use. Thousands of developers from around the world are available to develop plugins, core updates, and everything in between so that you can customize your WordPress website to match your personality.
WordPress Has Low Cost of Entry
Unlike other CMSs that can cost thousands of dollars simply to use the product, WordPress is completely free to download, install, and begin using. The amount you spend on your website is entirely up to you. There are a number of tools available to customers that can help improve site performance and user experience, including Siteimprove. If you wish to purchase a premium plugin or theme or work with an agency partner to customize your site, there are plenty of options available to you.
WordPress Has Great Hosting Partners
The cost of hosting is also an important consideration. While some might consider a web host as merely a place to house your site, that could not be further from the truth. Finding a high-quality host is crucial to the success of your website. There are a number of excellent hosting options available to you.
There are many enterprises hosting available you can choose based on your requirements:
You also can use some cloud hosting too like AWS, Google Cloud, Digital Ocean, and Linode etc.
WordPress Has Thousands of Free Plugins
WordPress is known for its plugins and some of the best plugins are free and premium. There are over 55,000 plugins available to help users add any customization they want to their site. You can integrate anything easily like SEO, adding forms, Google Analytics, or even page performance improvement.
WordPress Is Secure
WordPress has been a subject of many arguments about its security over the years. New articles are published almost weekly about how insecure WordPress can be, but these arguments can easily be disproved by some careful scrutiny from the user. Here are a few tips that will help you to ensure the security of your WordPress website.
The WordPress core should be updated as well as your plugins.
You need to ensure that the plugins you use are compatible with the latest version of WordPress.
Review ratings and reviews of plugins and themes before you decide to install them.
It is important to check the number of active users on plugin pages.
The plugin you want to use must be updated and maintained by a reputable source.
In a nutshell, what does this mean for you as a site owner?
The combination of all these qualities makes for a CMS that can be tailored to the needs of companies of all sizes and in all industries. WordPress is a blank canvas, and teams of experts from an agency can create the website your company needs to succeed.
Customization
With the Gutenberg block editor and a wide range of plugins, you no longer have to consult a developer every time you want to add a page or create a post. Instead of having to rely on a web developer for assistance, you have the ability to handle it all on your own.
You control over your site and business
WordPress is a highly functional content management system that allows you to be free of a vendor-locked agreement that allows one vendor to completely own your website. Don't like your hosting provider? Change it. Would you like to improve your workflow? Why not do it! Even if you want to completely scrap your website and start over, you can do it.